Parson Russell Terrier Rules
Whoever it was who coined the cliche, "They're not for everyone" had to have Jacks in mind. Living with Parson Russell Terrier Puppies is an experience, but it is not difficult if you know the rules:
Rule One: Jacks love adventure
Rule Two. Jacks love to have fun
Rule Three: In case of any misunderstandings, refer to Rules One and Two.
Feisty, high-energy, adorable – when referring to dogs, these words all bring to mind the fun-loving Parson Russell Terrier.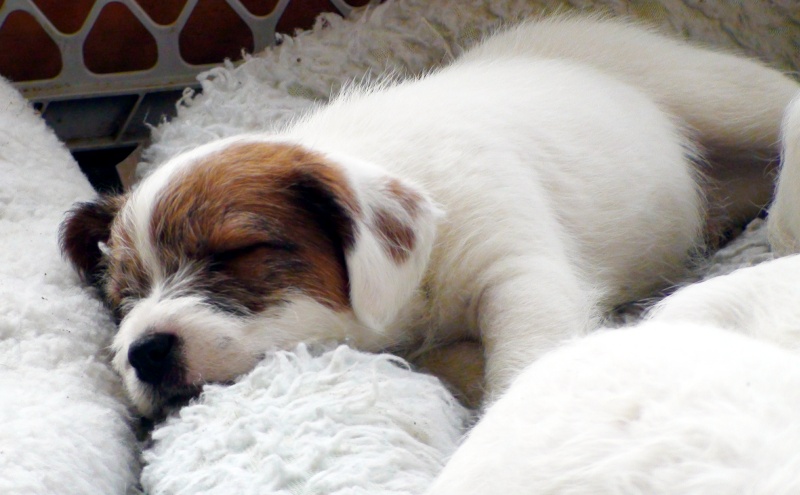 Dogs sold to loving families
Checks before dogs are released
What people are saying about us
Visit Facebook for non-solicited reviews, photos, updates, and so much more!
The Parson Penthouse
We have Parson Russell Terriers For Sale – New litters every year.  Watch this site often – visit us/follow us on Facebook.  When confirmed pregnancy is posted, get in touch – send a message to have the best shot at one for you!